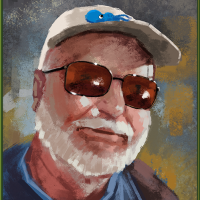 Stephen Geez
Thrillers, Supernatural Suspense, Action & Adventure, New Adult Romance, Paranormal Romance, Women's Fiction, Literary Fiction, Science Fiction, Teen & Young Adult, Advice & How To, Biographies & Memoirs, Business
Profession

publisher, author, composer, TV producer
Stephen Geez grew up in the Detroit suburbs during the American-auto domination. He earned his undergraduate and master's degrees at the University of Michigan—Ann Arbor. He retired from scripting/producing television and composing/producing television music, then expanded his small literary management firm into indie-publisher and multi-media company Fresh Ink Group. Now he works from a deck overlooking the lake in north Alabama, helping other writers share their compelling narratives with the world. Find him at FreshInkGroup.com, StephenGeez.com, GeezWriter.com, and GeezandWeeks.com.
Video
Comes this Time to Float by Stephen Geez
A book might be written on the injustice of the just.
Anthony Hope